Lucy Fischer retired in 2018 as a Distinguished Professor of English and Film Studies. She directed the Film Studies Program at Pitt for three decades.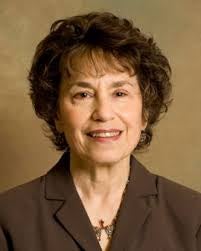 Beyond teaching she has also had film curatorial experience at The Museum of Modern Art in New York City and The Carnegie Museum of Art in Pittsburgh.  Her interests in film studies are wide ranging and include international cinema of both the silent and sound era as well as narrative and experimental film.  Her particular fields include cultural and feminist studies, film theory, film aesthetics, women and film, film and literature, and the relationships between film, consciousness and desire. 
Aside from publishing 9 books, her articles have appeared in many journals, including: Screen, Film History, Sight and Sound, Camera Obscura, Wide Angle, Cinema Journal, Journal of Film and Video, Film Criticism, Women and Performance, Frauen und Film, and Film Quarterly. Her essays have been anthologized 30 times in volumes of film history, criticism, and theory.  She has lectured internationally in Israel, Switzerland, Holland, Austria, Scotland, Great Britain, Portugal, and Australia and has taught abroad in Germany, Sweden, and on the Semester at Sea program of the University of Pittsburgh (which traveled around the world).  She recently completed editing an issue of the Portuguese journal, Anglo-Saxonia, and her latest book, Cinema by Design: Art Nouveau, Modernism, and Film History.
Lucy can be contacted at lfischer@pitt.edu.
National Positions
President, Society for Cinema and Media Studies (2001–03)
Advisory Board, Oxford University Bibliographies in Cinema and Media Studies
Editorial Board, Wayne State University Press Series on Contemporary Approaches to Film and Media
Editorial Board, New Review of Film and Television Studies
Awards
National Endowment for the Arts Art Critics Fellowship
National Endowment for the Humanities Fellowship for University Professors
Distinguished Service Award, Society for Cinema and Media Studies
 
Books
Shot/Countershot: Film Tradition and Women's Cinema (Princeton, 1989)
Imitation of Life (Rutgers, 1991)
Cinematernity: Film, Motherhood, Genre (Princeton University Press, 1996)
Sunrise (British Film Institute, 1998)
Designing Women: Art Deco, Cinema and the Female Form (Columbia University Press, 2003)
Stars: The Film Reader (co-edited with Marcia Landy, Rutgers University Press, 2004)
Teaching Film (co-edited with Patrice Petro, MLA, 2011)
Body Double: The Author Incarnate in Cinema (Rutgers University Press, 2013)
Art Direction and Production Design (editor and author of two essays, Rutgers University Press, 2015)
Cinema by Design: Art Nouveau, Modernism, and Film History (Columbia University Press, 2017